DINNER BELL COLLABORATORS
Emeran is a writer, storyteller, and oral historian whose work explores the power of community around the dinner table. She holds a Masters of Food Studies from Chatham University, where she focused on the intersection of labor and gender through practices of food preservation in Appalachia. She has been writing and reading about food for as long as she can remember, but grew tired of the traditional food writing framework. She spends most of her time documenting the life of her cat Cowboy Hank.
Howard Parsons is a writer and community arts organizer from Morgantown, WV. Howard founded the Travelin Appalachians Revue, a creative arts showcase and artists' collective. Howard's writing can be found in Hobart, Instant, drDR & LitHub. Howard likes making curry and eating it, too.
Annie is a freelance illustrator who recently relocated to Pittsburgh from Austin, Texas. She is originally from California's Central Valley. Being from this region of the country has taught her hard work and perseverance in life. She is currently focusing on expanding her portfolio of playful pen and ink illustrations which feature interesting creatures and characters inspired by her travels and adventures. Her style is characterized by delicate line work and an interesting use of form, texture, and color. She was able to attend the Illustration Academy in Kansas City and has learned a lot from her time there. Her experience working with bands, independent zines, and news organizations has given her a wide range of skills and interests. She is currently working on an original comic book.
Emma Honcharski is a writer, baker, and Pittsburgh human originally from New York. She is interested in the intersection of memory and place-based historical narratives focused around food. Her recent work uses ethnography and oral history to explore foodways in western Pennsylvania. She wants to read about eating together and eating alone, the 24-hour joint in your small town, the story you've wanted to write for years, esoteric food science, and anything involving seafood. She firmly believes food is the sixth love language and perfect dippy eggs are the way to her heart.
Sarah Almendarez is an independent artist from Yellow Springs, Ohio. She works with lino cuts and printmaking using ink, water color and mixed media. Her work is heavily influenced by metaphysics and nature. Having lived in New Orleans, a home away from home for the artist, Haitian and Creole imagery is a prominent influence in her work along with lunar cycles and astronomy. Animals and plants native to the Rust Belt are often featured as well. Recently, her artistic expression has become intertwined with the liberation of all colonized people. Creating modern communist material for colonized liberation fronts, she hopes that her imagery will serve as an act of revolutionary thought and expression which embodies the power of the proletariat.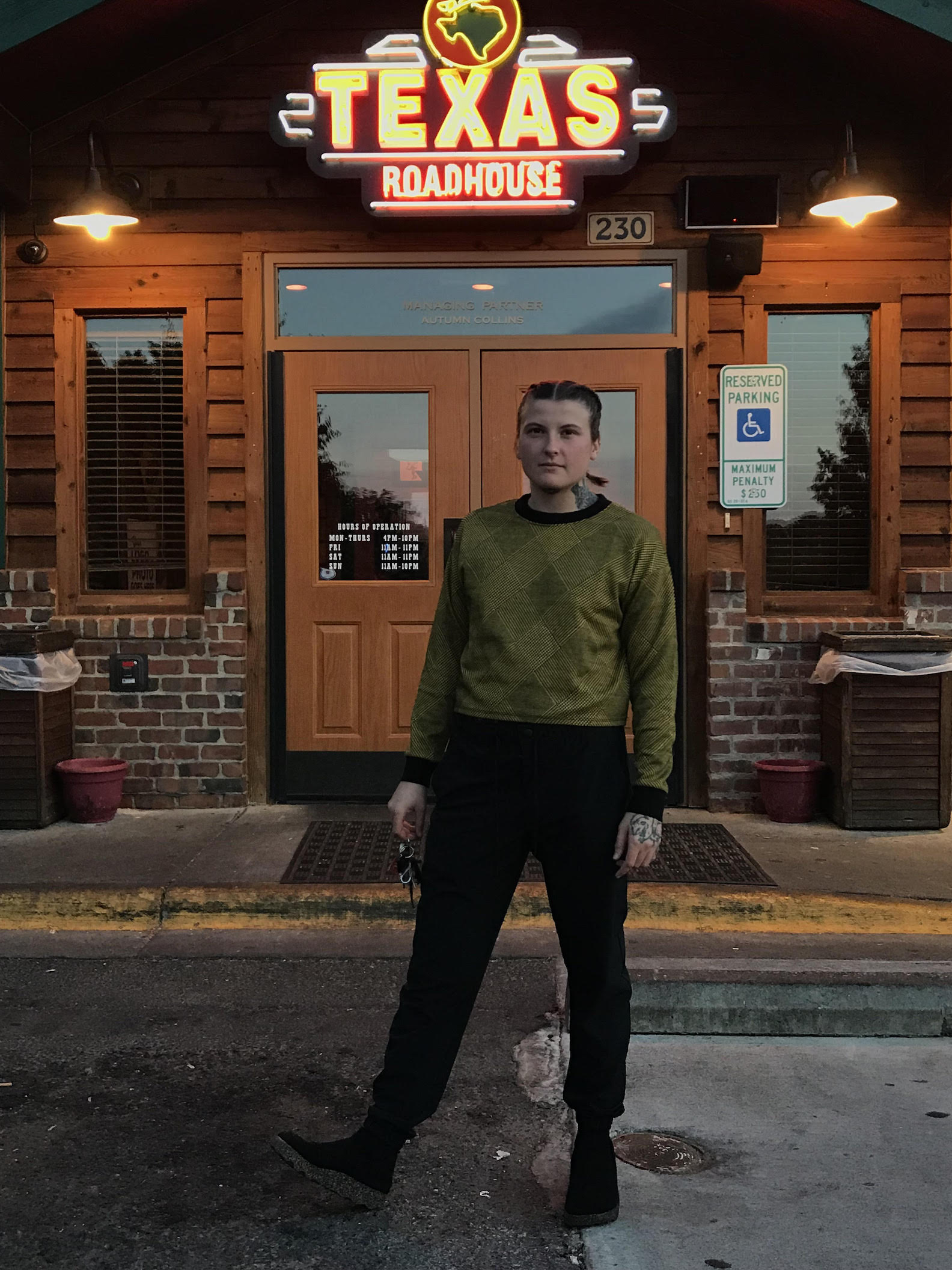 Kimber is a mixed media artist and tattooer currently traveling across the states. They take on a variety of custom projects with themes involving southern and medieval imagery, food, Kewpies and babies and furry friends. They can be contacted through email and Instagram! @kimber_fowler_tattoos kimberbfowler@gmail.com